Four Seasons MC
Giving Back
While the primary focus of
FSMC

is riding motorcycles, our numerous charitable activities and volunteer efforts are directed toward serving and giving back to the community we live in.

Our members volunteer to participate in T-Ball with handicap children, the Delaware Adopt-A-Highway program and ride in events for many different causes such as cancer research and our war veterans.

The funds that we raise in our events are used to support many local charities including: Delaware Hospital for the Chronically Ill, Sunday Breakfast Mission, Blue Knights Toy Run, the Home of the Brave, the Salvation Army and Toys for Tots program.

Here are some of the many thank you letters that we receive annually.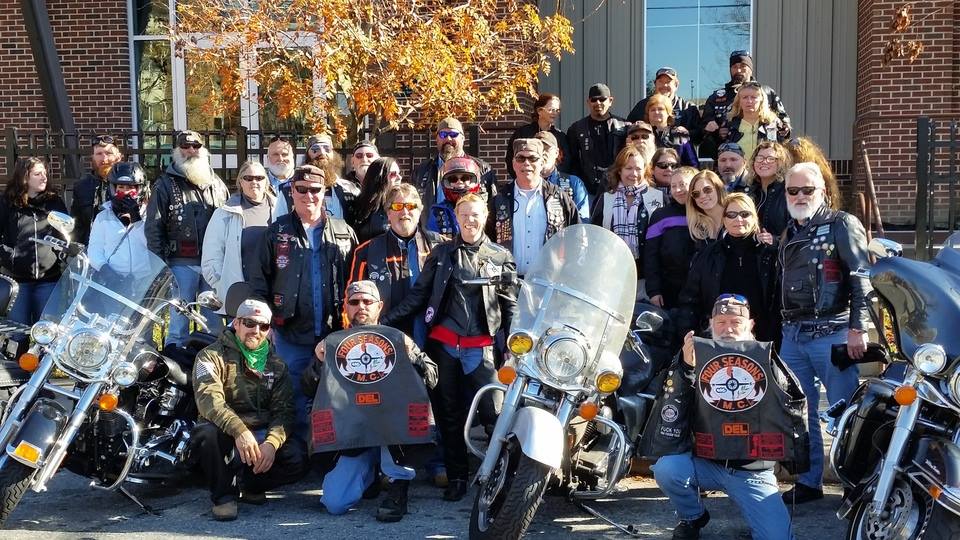 "2016 Thank You Cards and Letters"
"Your continued community support and generosity are greatly appreciated."
- Jennifer Bobel
Volunteer Services Coordinator
Delaware Health and Social Services
"...we are greatful for your presence and partnership in our community"
- Major Tim Duperree
State Coordinator
Salvation Army
"It is sometimes difficult to explain how much your gifts are welcomed and needed."
- Rev. Thomas J. Laymon
President / CEO
Sunday Breakfast Mission